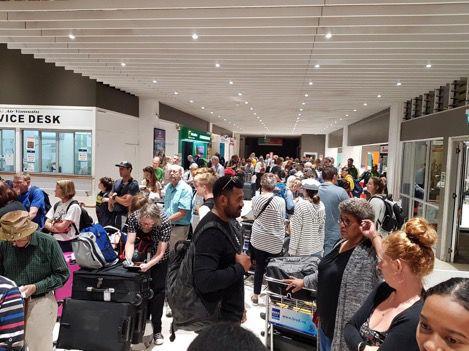 Vanuatu's Air Travel Market on the rise for International and Domestic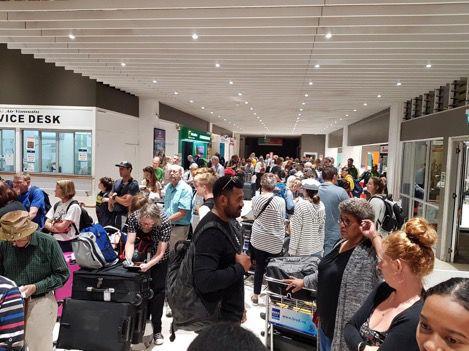 Vanuatu's Air Travel Market on the rise for International and Domestic
The Chief Executive Officer (CEO) of Airports Vanuatu Limited (AVL), Mr Jason Rakau has stated AVL is observing a dramatic increase in record level passenger numbers across the group's airports of Bauerfield, Pekoa and Whitegrass, indicating the full recovery from the Cyclone Pam period and the Bauerfield runway rehabilitation.
AVL's airports are continuously breaking records with the group of airports celebrating growth of 6% in passenger through-put in 2018.
For the most recent 12-month period from July 2018 to June 2019, AVL's three airports enabled a total of 730,000 passengers to fly domestically or internationally. Bauerfield recorded 530,000 passenger movements, increasing by 7%, Pekoa Santo recorded 132,000 (down 6%) and Whitegrass Tanna is up 6% with 68,000 travellers.
Immigration statistics produced by Vanuatu National Statistics Office report over 301,000 people travelled internationally through AVL airports in the year to April 2019. This statistic represents a record high for Vanuatu. 242,000, or 80% of those international passenger movements were made by international visitors to our proud nation, up 6% on the previous 12-month period.
53% or 61,000 international visitors are Australians and 12% each come from both New Caledonia and New Zealand. New Zealand has been the fastest growing major market in the past year, demonstrating 16% growth, as a result of extra flights.
Aside from the 80% international visitors, AVL airports facilitated international travel for 59,000 ni- Vanuatu, representing a healthy 8% growth
AVL's analysis of the immigration statistics identified that in the year to April 2019, 80 % of the international travellers were holiday makers translating into 91,000 tourist arrivals by air.
The Vanuatu Tourism Office, Air Vanuatu and AVL, under the Government's Shared Vision, aim to increase this number to 300,000 visitors by 2030.
AVL's analysis has highlighted the increase in international passenger trends are in the mainstay attributable to Air Vanuatu expanding its seat capacity over the recent past with additional flights to Auckland and Brisbane and the Melbourne route launched in June.
Overall AVL predicts seat capacity in January 2020 will be 11% higher at Bauerfield than it was in January 2019, which will enable continued growth for our aviation and tourism industries.
2020 and 2021 are going to pose interesting challenges for AVL and Vanuatu, with Air Vanuatu's A220s operating, Air Calin already acquiring new A330s and Fiji Airways resolving their Boeing 737 Maxs. The potential exists for the Shared Vision Target Tourist arrivals to be achieved earlier than the 2030 horizon forecast.
Bakoa Kaltongga, AVL Chairman, has reported AVL has already invested USD4 million in Bauerfield's terminal refurbishment upgrades. The AVL Board is contemplating making measured investments to facilitate further short-term growth, prior to the construction of new terminal.
In summary it is clear, with the present trends, that a new terminal will be needed by 2024.
By Vanuatu Daily Post, 27 July 2019