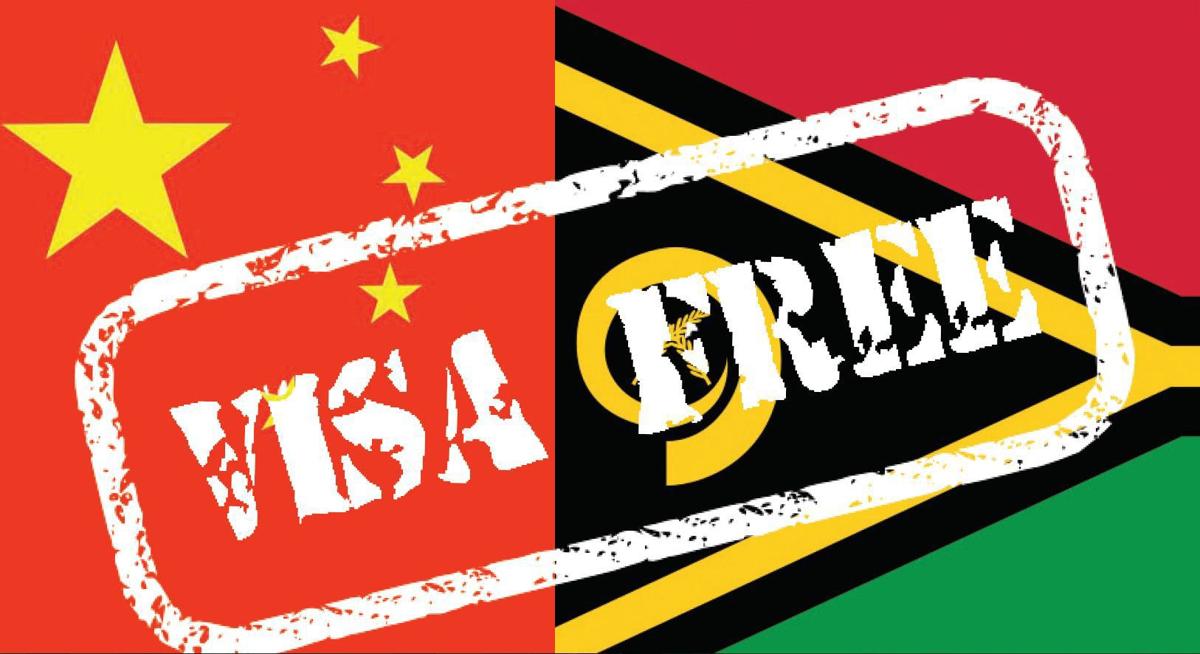 VISA-FREE 'SOON'
Talks and paperworks are in the pipeline for Vanuatu passport holders to travel to China without a visa and vice versa for Chinese nationals when travelling to Vanuatu.
Prime Minister Charlot Salwai made the revelation to the local media recently.
He said "soon" citizens of both countries will be travelling visa-free.
Salwai added that it could be possible that the exemption of visa between the two countries come into effect this year.
According to him, with the visa-free endorsement, Vanuatu could have direct flights from China once the Bauerfield international airport upgrade works are completed.
PM's confirmation came following his response to a query on whether Vanuatu's relationship with Russia could develop to such a stage that Vanuatu is currently having with China.
Vanuatu has established diplomatic relations with Russia in 1986. In 2016, the two countries signed the Visa-waiver agreement.
Emphasising on diplomatic relations, the Prime Minister said Australia, being the biggest Commonwealth country along with New Zealand are both Vanuatu's neighbouring countries, and yet, they have not considered the visa waiver agreement between their countries and Vanuatu.
So far Vanuatu citizens do not require a visa to travel to countries such as New Caledonia, Israel and Russia.